Der Spiegel conducted an interview with Iranian Vice President Ali Akbar Salehi on his country's view of US discomfort with the joint nuclear agreement.  Salehi is well aware of American reservations, but he insists that Iran has followed all the requirements of the agreement and that, if the US re-imposes sanctions, it will be the Americans who will break the agreement.  Salehi makes a cogent argument that American actions could jeopardize the entire Non-Proliferation Movement.  If the US leaves the agreement without clear evidence of an Iranian violation, then few countries would believe that the non-proliferation regime that has guided world politics since 1968 is supported by the nuclear powers.
Amnesty International is reporting that the Myanmar military is planting anti-personnel land mines in front of Royingha who are fleeing the violence directed against them.  The South China Morning Post quotes an official from the Human Rights Watch that the Myanmar military is following "wartime Japan's sanko seisaku tactics of 'kill all, burn all, destroy all'."   There is a treaty prohibiting the use of landmines which was introduced in 1997 and 162 states have signed the treaty.  Myanmar and Syria, for example, have not signed the treaty, nor has the United States.
Royingha Refugees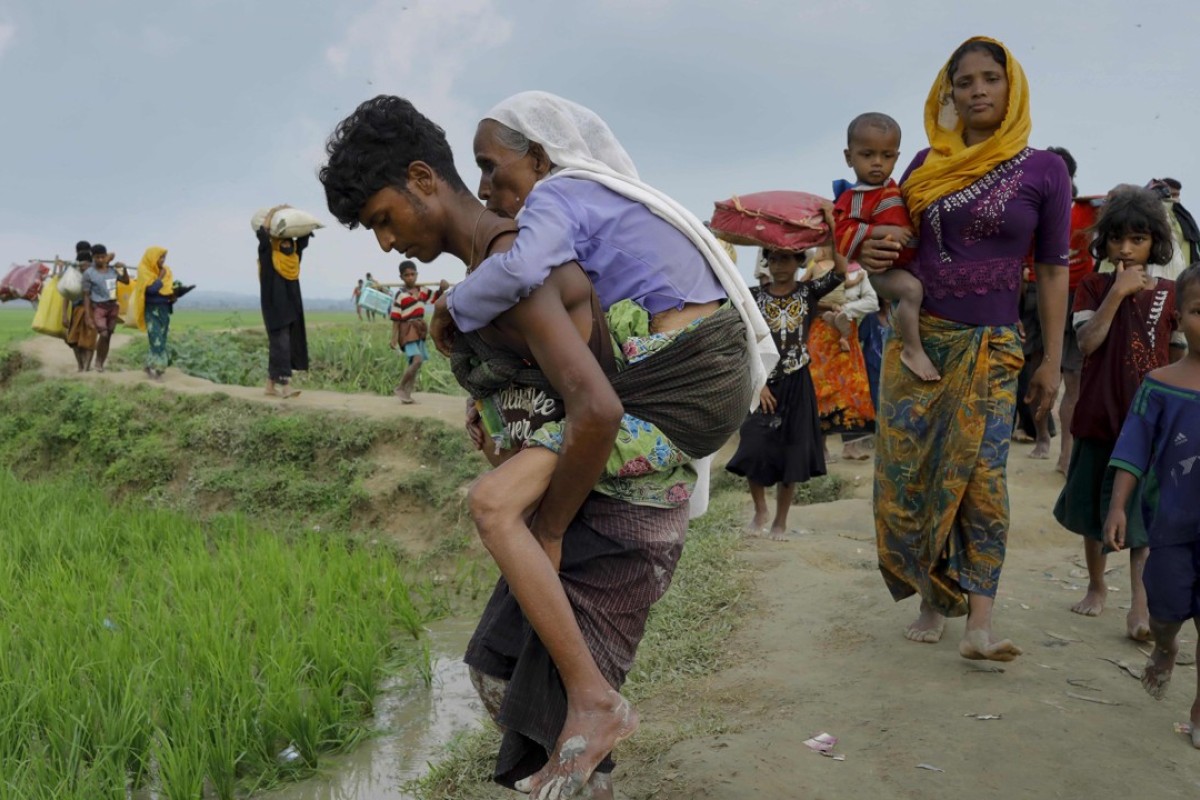 Syrian government troops and US-backed rebels (the Syrian Democratic Forces) are converging on the Syrian city of Deir al-Zor.  The rebels are coming in from the north and the Syrian government is coming from the south.  Both are fighting Daesh (the Islamic State) forces, so they have the same strategic objective, but they are also sworn enemies.  The forces are about 10 miles apart from each other.  It is not clear whether both sides have spoken about what will happen when Daesh is defeated.  It is possible that an agreement has been secretly reached about how the city will be controlled.  It is also possible that the two forces will start fighting each other.