Much of the world's attention has been fixated on US policy in Syria and North Korea.  But there is also a very quiet war going on between Israel and Syria in the background.  Israel has attacked several sites in Syria in recent months, targeting weaponry being sent to Hezbollah.  Today Israel attacked what it termed a military site near the international airport at Damascus.  Intriguingly, there are unconfirmed reports that Israeli pilots have flown F-35s, the US's most advanced fighter aircraft, to bomb sites in Syria.  What makes these reports significant is that, if true, it suggests that the F-35's stealth capabilities were good enough to elude Russia's advanced anti-aircraft system, the S-300.  Unfortunately, Israel will never confirm these activities publicly so it will be difficult to assess the F-35's capabilities.  We should keep an eye on this situation since Israel is becoming quite concerned about the military strength of Hezbollah.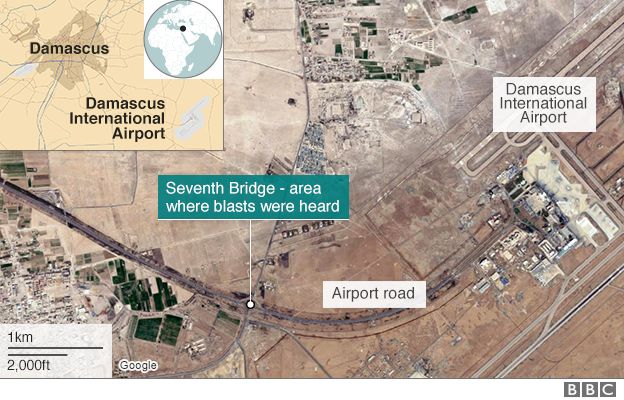 Macedonia has been without a government since last December.  Prime Minister Nikola Gruevski's party won the election in that month, but it failed to win enough seats in the Parliament to form a government. Yesterday, the Social Democrats and parties supporting the ethnic Albanian minority in Macedonia voted to name a new Speaker of the Parliament, Talat Xhaferi. Gruevski's supporters stormed the Parliament and a melee broke out. Ethnic Albanians comprise about 25% of Macedonia's population and they have been demanding that Albanian be recognized as the country's second language.

Visual Capitalist has a nifty chart on the 50 largest companies by revenue.  There are some surprises here, as well as some head-scratchers.  I try to keep up to date, but I must admit that Exor and State Grid were mysteries to me.  The US firms were far less dominant than I would have expected and the dearth of European companies is a little unexpected.