The US continues to expand its active military operations around the world.  A US Navy SEAL was killed in a special operation in Somalia as the US supported the Somalian army in a firefight against al-Shabab militants.  The death follows similar patterns in Yemen, Syria, and Iraq, to say nothing of the increased US activities in Iraq.  It appears as if US military commanders in the field are being given considerable latitude to decide to deploy US soldiers in hostile engagements, a sharp departure from the more cautious approach of the Obama administration.  Ever since the disastrous military operation in 1993 that led to the downing of a Blackhawk helicopter and the deaths of 18 soldiers, the US has been reluctant to get involved more deeply in the country.  Given the challenges facing the Somalian government, which include a damaging drought and attendant starvation, it is not clear what such military operations hope to accomplish.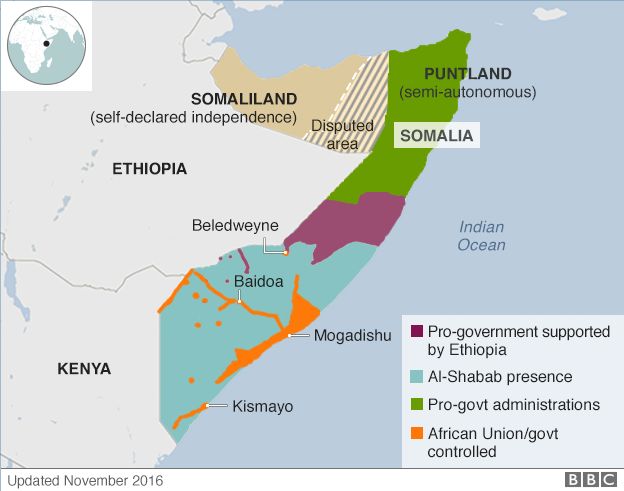 Venezuelan President Maduro has called for a constitutional convention to rewrite the country's constitution.  His opponents see the move as one designed to destroy permanently Venezuelan democracy.  In the last month 35 people have died in the protests against Maduro and there is no sign that either side is willing to make any concessions to restore peace.  The decision to change the constitution will undoubtedly fail to restore order.  The outside world, including the US, is trying to establish ways to bring in humanitarian aid to the beleaguered Venezuelan people.
Cinco de Mayo is a very strange holiday.  It marks the defeat of a French army by Mexican forces in Pueblo, Mexico in 1862.  The French army had invaded Mexico to force Mexico to repay its debts to European investors (some things never change), but a badly outnumbered Mexico army defeated the invaders.  That outcome is a legitimate reason for a holiday, but the date is not a big one in Mexico (its independence day–the equivalent of America's 4th of July–is 16 September 1810).  But the French actually continued on after the battle of Pueblo and occupied Mexico until 1867.  Americans, for a variety of reasons, have appropriated the holiday for their own reasons, in much the same way they appropriated St. Patrick's Day.