Haiti was devastated by Hurricane Matthew.  Latest reports have about 800 people killed by the storm, and an estimated $1 billion worth of damage.  That may not sound like much to a rich country, but it reflects about 11% of Haiti's GDP.  Proportionately, it would be like the US suffered about $1.2 trillion worth of damage.  It is also likely that there will be continuing side effects from the storm, most likely the spread of cholera due to the lack of appropriate sanitation facilities.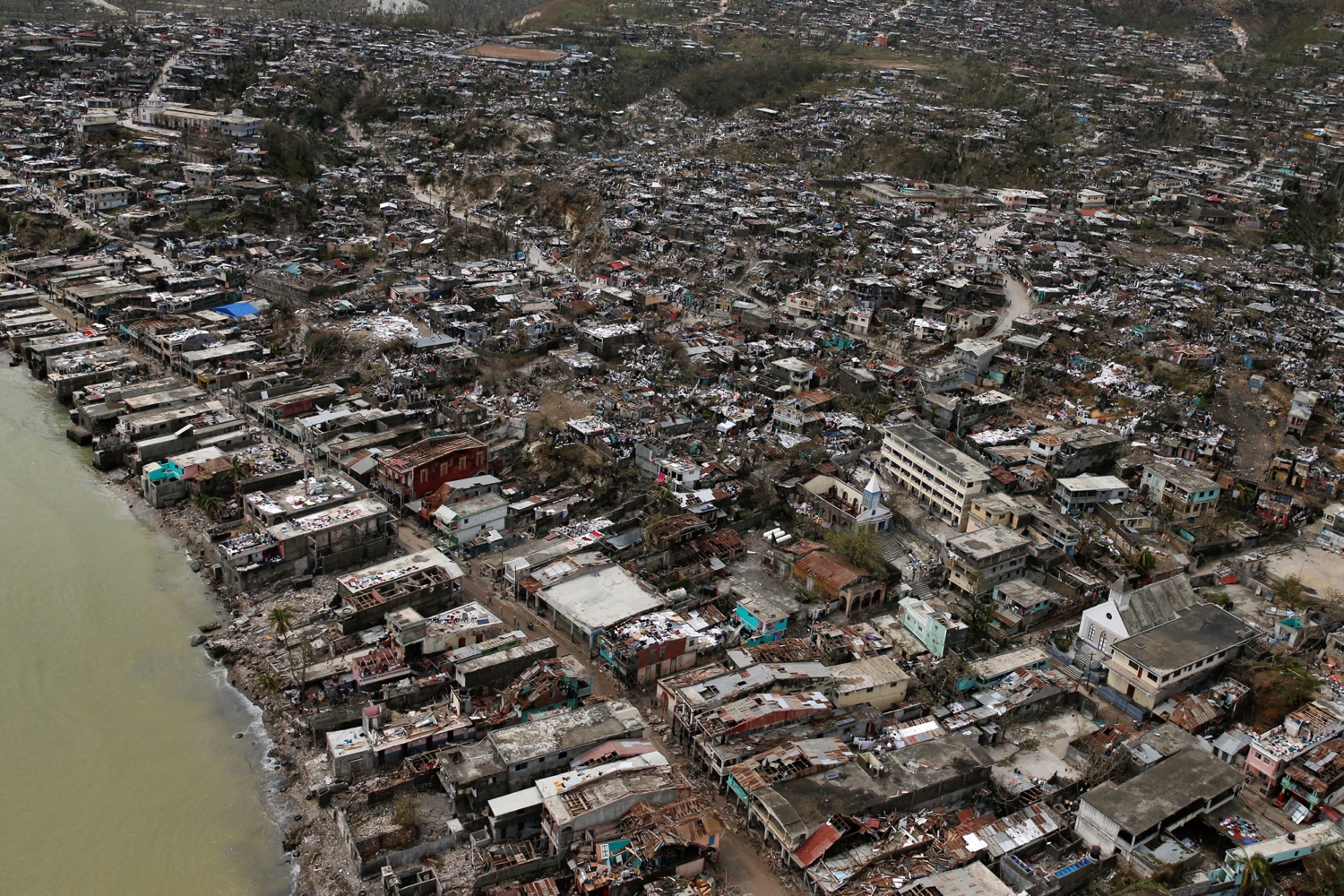 The US government has formally accused the Russian government of hacking into the computer files of American political organizations.  The statement explicitly states that the hacking was approved by high Russian government officials:
"These thefts and disclosures are intended to interfere with the US election process. Such activity is not new to Moscow—the Russians have used similar tactics and techniques across Europe and Eurasia, for example, to influence public opinion there. We believe, based on the scope and sensitivity of these efforts, that only Russia's senior-most officials could have authorized these activities."
The specificity of the accusation clearly indicates the the US government is thinking about its response.   The Russians, for their part, indicated that they are thinking about re-opening former air bases in Cuba and Vietnam, in addition to its new air base in Syria.  It's not clear, however, that either Cuba or Vietnam would welcome such a move.  Coincidentally, today if Putin's birthday!!!
The European Union has raised tariffs on certain types of Chinese-made steel by almost 74%.  The EU believes that the Chinese are "dumping" the steel in an effort to keep their steel mills operating at high capacity.  Dumping means that the Chinese are selling their steel at a loss, and the tariff is designed to compensate for the artificially low price.  The Chinese government is presumably subsidizing their steel mills so that no workers need to be fired.  Dumping is an economic strategy to drive the domestic producers of the same product out of business;  once those producers are bankrupt, the exporting country will then raise its prices to a more profitable level.  We will have to see what the Chinese reaction to the EU move will be.