As we debate the fate of the American-made liberal world order, it may be useful to think about other historical periods when he world order was up for grabs.  One such point was the end of World War I when the imperial powers of Europe were too depleted to maintain the balance of power world order of the 19th century.  Anton Fedyshin has written an essay about two visionaries of that period–Woodrow Wilson and Vladimir Lenin– who actually had two profoundly different conceptions of the world order that should have been implemented in 1918.  Both failed at that time, but their visions reverberated throughout the 20th century.
Carrie Lam has been elected as Hong Kong's fourth Chief Executive.  Lam was the clear candidate of the central government in Beijing and had opposed the Umbrella Movement in 2014 which had demanded greater autonomy for the former British colony.  The victory assures that the Communist Party will continue to impose its control over the city which has a number of citizens who would prefer to hold on to the political freedoms guaranteed to them by the agreement signed between China and Great Britain in 1997 promising "one country, two systems."
Carrie Lam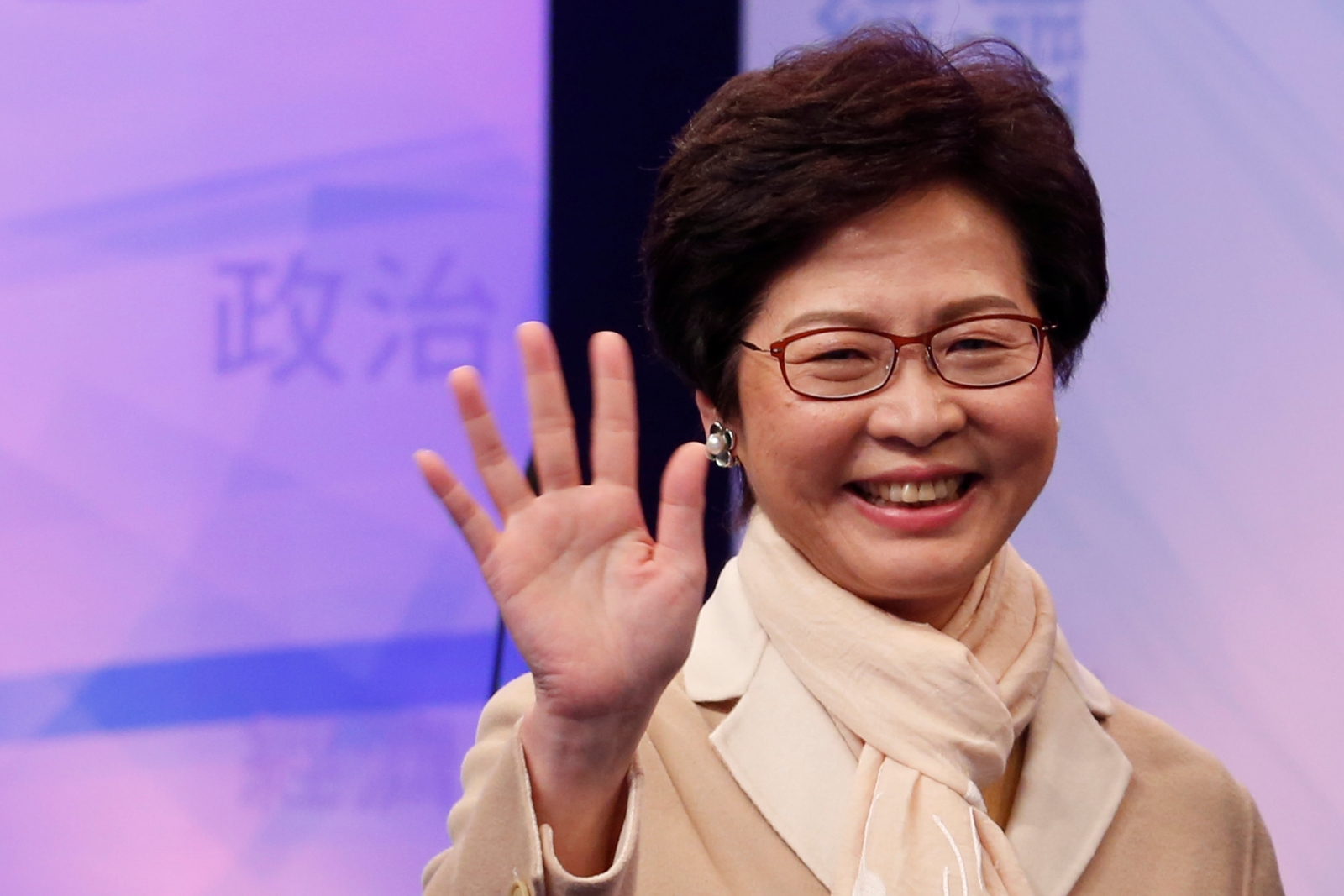 Although it is very difficult to tell, it appears as if there were very large, unsanctioned protests against corruption in Russia.  The protesters had been warned by the government that the protests were illegal and it is impossible to know exactly the size of the protests.  But the protesters were certainly aware of the severe consequences for their actions, and one cannot help but be impressed by their courage.  According to the Washington Post:
"The privately owned Interfax news agency reported on rallies across Siberia and in Russia's Far East, where it said two dozen protesters had been detained. The agency cited police as saying that about 7,000 protesters gathered in Moscow, but the crowd, which lined Moscow's main artery, Tverskaya Street, on both sidewalks for more than a mile, and crammed the spacious Pushkin Square, appeared to be much larger than that. "
Even though there are signs that the Russian economy is beginning to grow again, it is clear that the last few years have seen a dramatic drop in the standard of living for most Russians.