The US is investigating the deaths of about 100 civilians in Mosul, Iraq.  The deaths occurred in an area where the US had dropped bombs in an assault on a suspected Daesh (Islamic State) site.  Iraqi and other forces have been trying to wrest Mosul for Daesh control for the last several months.  There is, however, a suspicion that the rules of engagement for allied forces have been loosened since the election of President Trump in the US and that these laxer rules have resulted in higher civilian casualties.  There are non-governmental groups on the ground investigating the strike and we will have to wait for the results of the investigations before any conclusions can be reached.
The European Union (EU) celebrated its 60th anniversary today.  In 1957, six European nations signed the Treaty of Rome and the EU now consists of 27 members.  The celebration was not especially joyous as the EU has been confronted with all sorts of challenges over the last 9 years:  the sovereign debt crisis, a large influx of refugees, the expected departure of Great Britain from the Union, and the rise of anti-EU parties in European politics.  There were demonstrations against and in support of the EU throughout Europe.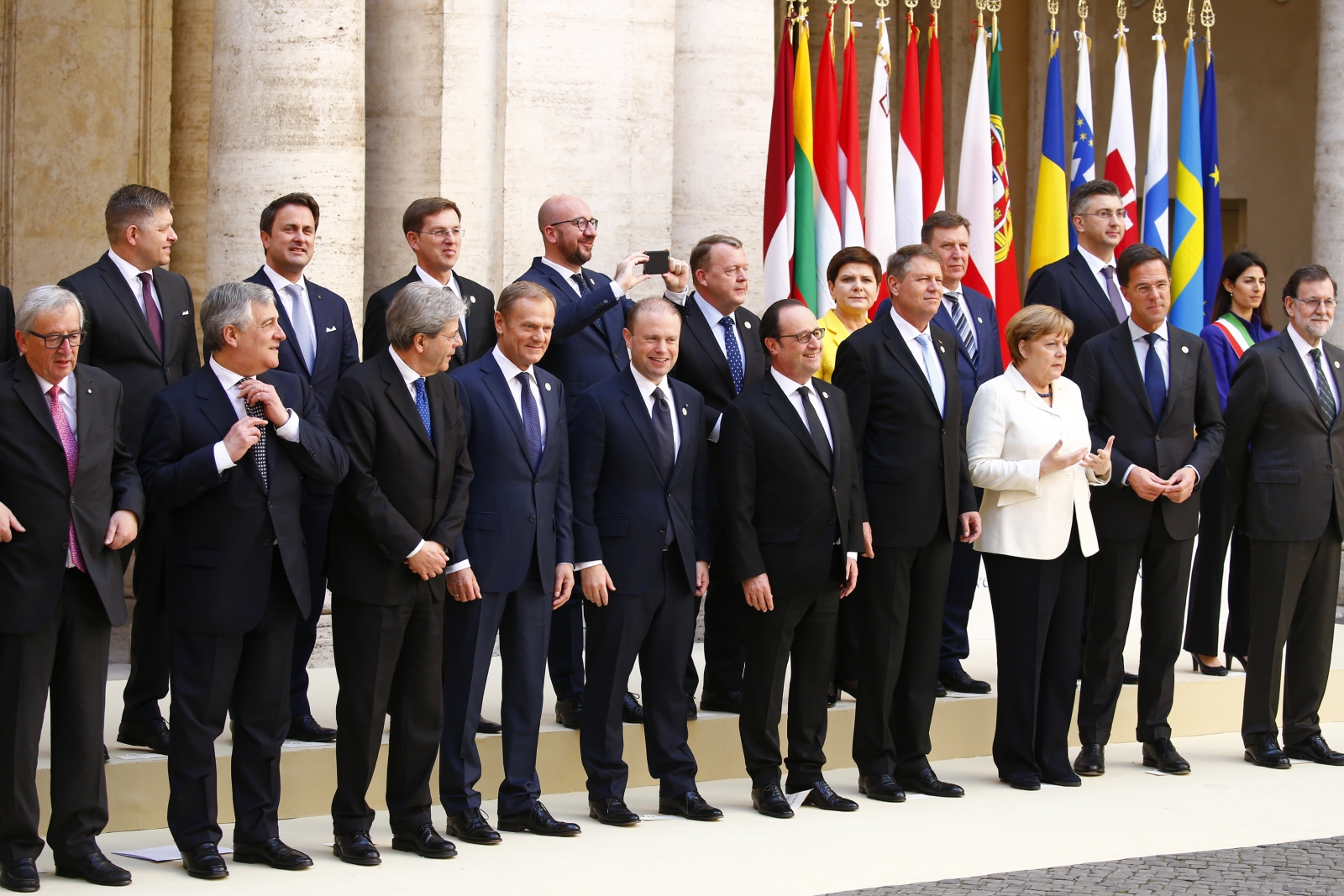 For the first time since satellites have been able to take accurate measurements, the amount of sea ice in both the Arctic and Antarctic is at the lowest level ever recorded.  Temperatures in the Arctic have been unusually warm for the last two years and those temperatures account for the decline of sea ice at the North Pole.  But the dynamics of sea ice in the Antarctic are less well understood and the decline at the South Pole is troubling.   Climate change is the most likely explanation for the declines.