The Bharatiya Janata Party (BJP) won an overwhelming electoral victory in the Indian state of Uttar Pradesh, solidifying Prime Minister Narendra Modi's control over the Indian political system.  Modi will now be able to pursue his economic agenda.  Surprisingly, poor Indians who suffered greatly from Modi's policy to demonetize the economic system by banning currency notes of a certain size, voted in support of the BJP. Modi is clearly one of India's strongest leaders over the last three decades.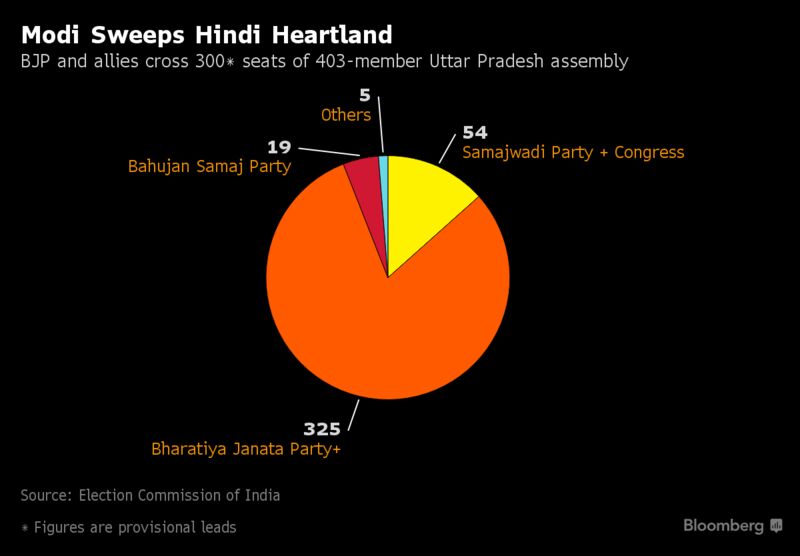 The United Nations humanitarian coordinator, Stephen O'Brien, said today that the world is facing the worst humanitarian crisis it has seen since 1945.  O'Brien singled out four countries–Yemen, South Sudan, Somalia, and northeast Nigeria–in which more than 20 million people are at risk from death by starvation.  All four countries have been ravaged by conflicts and their governments are completely dysfunctional. The UN is asking for $4.4 billion in relief funds by July.
Piers Brendon has written an excellent article on propaganda in the period between World War I and World War II.  It was in this time that propaganda became almost a science and governments took great care is manipulating evidence to assure the loyalty of their citizenry.  It is wise to keep this history in mind as current governments wrestle with information that seems to be at variance with preferred policies.  It would be a serious mistake to assume that the techniques have not been continually refined since the 1930s.