Heavy fighting has broken out for the third day around the city of Avdiyivka in eastern Ukraine.  The city was government controlled, but rebels sympathetic to Russia have cut off electricity and water supplies to the city's residents.  The Ukrainian government is trying to evacuate those civilians to safer and more comfortable areas in the face of sub-freezing temperatures.  Both sides accuse the other of violating the cease-fire that was signed in Minsk in February 2015.  I suspect that the outbreak in fighting is a test by Russia of the new US Administration to gauge its commitment to the government in Kyiv.  So far, the US has not issued a statement about the fighting.
Peter Navarro, who heads the US President's new National Trade Council, has accused Germany of undervaluing the euro in an attempt to boost German exports at the expense of its trading partners.  In his statement, Navarro indicated that the US intends to move sharply away from its historical policy of free trade and will be seeking bilateral, as opposed to multilateral, trade deals.  German Chancellor Merkel rejected the accusation, indicating that the euro's value is a composite of trade balances and that the European Central Bank is independent of German control.  The data, however, indicate that the euro is, in fact, undervalued.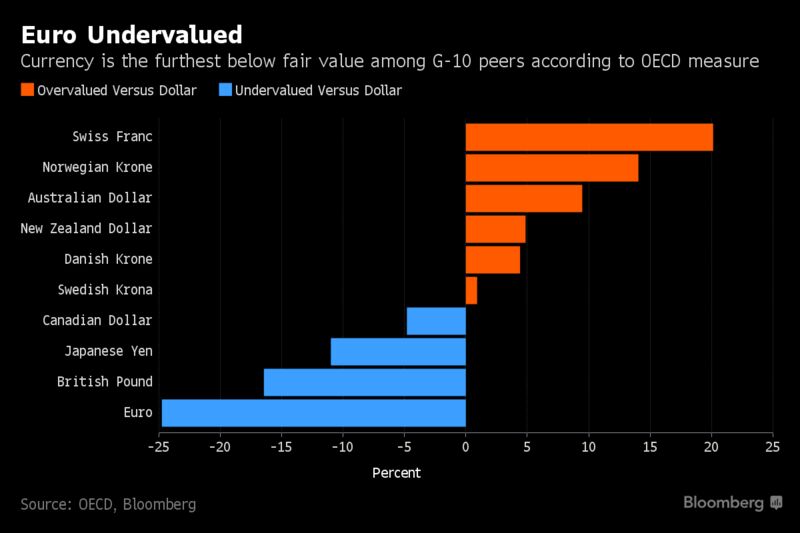 President Trump and his press secretary Sean Spicer have adamantly denied that the Executive order regarding travel between the US and seven primarily Muslim majority population countries amounts to a ban.  David A. Martin is a former Department of Homeland Security attorney and he has annotated the Executive Order issued by the Trump Administration.  His annotations describe the background to each section of the order and provides important information about the intent of each section.  For those readers who wish to understand the ban order in great detail, I highly recommend this piece.