President-elect Trump roiled the waters in Europe when he declared that NATO was "obsolete".  Since 1949, NATO has been the defensive alliance that united the strategic interests of Europe with those of the US.  At that time, the pre-eminent threat was the Soviet Union and the coherence of NATO doctrine was pretty straightforward.  But since the dissolution of the Soviet Union, many–not just Mr. Trump–have wondered whether NATO still has a mission.  One should remember, however, that alliances are very difficult to build from scratch and it may be the case that a similar threat to the Soviet Union is not the only justification for a defensive alliance.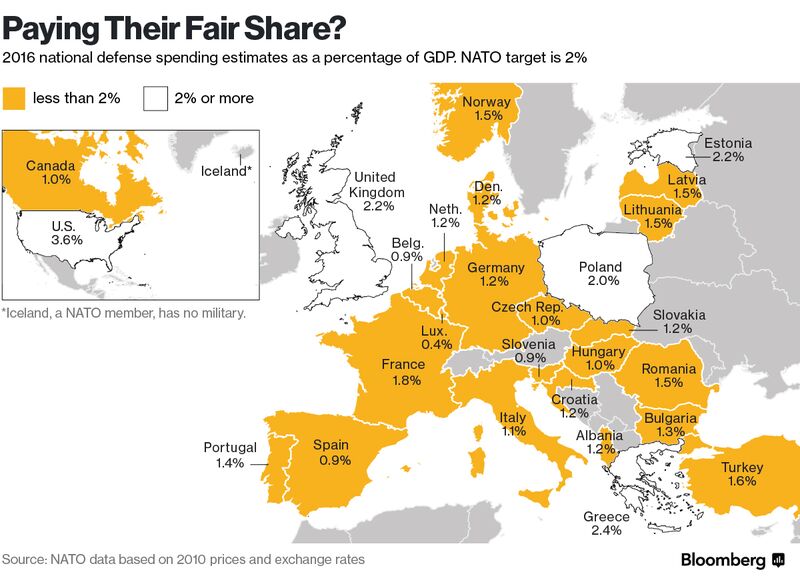 The Washington Post has an article on the 9 top foreign policy issues facing the Trump  Administration as it takes office:  Daesh (the Islamic State), Afghanistan, North Korea, Ukraine, China and Trade, European alliances, the Iranian nuclear deal, Israel and Palestine, and the US-Mexican relationship.  Interestingly, it does not include the South China Sea, nor does it mention the rise of authoritarian regimes in the world.  Most glaringly, it does not include climate change.  Apparently, protecting international law, defending democracy and saving the planet are not serious issues. But, as with all lists, there are kibitzers.
Stephen Rose has written an essay for the Washington Monthly looking carefully at the voting choices made by various income classes in the US in the recent presidential election.  His analysis suggests that the main source of support for Mr. Trump came not from the lower classes, but from the white middle class who felt disenfranchised from the economic process that favored the upper middle and elite classes.  Mr. Trump's victory is actually due to people who were actually fairly well-off, but who felt that they were not as well-off as they should have been.  If the analysis is accurate, then satisfying that group might be significantly more difficult than the explanation proffered by those who believe that it was the lower middle classes who propelled Mr. Trump.